What's the Function of the Protective Film on the Surface of Eco-Solvent Heat Transfer Paper?
Before doing hot stamping, we should pay attention to the protection film that tore away from the eco-solvent heat transfer paper first. This type of printing paper has excellent printing and dyeing properties, so there is a special protective film for protection. In the process of heat transfer printing, we suggest that you can use this kind of professional dyeing and printing paper to achieve better heat transfer processing effect. Many transfer printing is done by high temperature hot stamping without deformation. And this processing method will also have better protection. It can bring the effect of printing ironing without degumming. If you want to improve the processing of hot stamping, you can learn from the paper materials and choose a more suitable match.
The eco-solvent thermal transfer paper does not fade. And it can also have a good protection in the process of thermal transfer printing at a high temperature. Why do we choose such easy-to-engraving and cutting materials for thermal transfer printing? It is to save processing time and ensure the convenience of processing, so that we can make large quantities of products. Moreover, with such a solvent processing process, it is also possible to save more machine loss and ensure the processing effect. These are all very suitable for product design. It can provide a good transfer effect.
The eco-solvent thermal transfer paper can print a large area of the pattern at the same time in the thermal transfer process. And such heat transfer efficiency is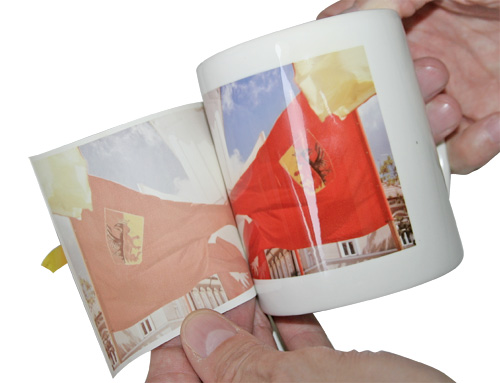 better. Moreover, the precision of the printing of the pattern can be ensured without affecting the quality of the printed product. In the printing of numbers and letters, the three-dimensional degree of printing and dyeing can be ensured. And the color degree of the color can be ensured. These are excellent features of professional printing and dyeing paper. This type of printing paper will be specially tested after the end of production to see if the qualified standard is achieved. So the printing paper will have a protective film at the end.
In addition, we Feiyue Team offers the equipment in sublimation printing process, such as sublimation paper, sublimation ink, inkjet printer and some other accessories. If you are looking for a sublimation equipment supplier, please feel free to contact us. We will provide you the best quality product in a affordable price.